The trend of hosting hybrid events might have gathered your attention. Although online events are advantageous, several individuals like to stick to the in-person setup. It has resulted in the emergence of hybrid events. As a trainee in an institute of event management Ahmedabad, you will learn the way to arrange a hybrid event. However, while managing this type of event, you may face a number of challenges.
Transportation Problems:
While running a hybrid event, you need to collaborate in-person attendees with virtual ones at a time. Thus, online guests can easily use a digital platform to attend an event. On the contrary, offline attendees must use public transport to reach the venue. It is also true for your volunteers, speakers, and other staff. Traffic jams, the problem of locating the venue, and a few other problems.
It is good to discuss important details in the latter half of the event. Moreover, you have to reveal the accurate address of the event venue. Your emails for inviting attendees should contain information about transportation modes and alternative routes.
An event management program Ahmedabad can provide you with more tips on how to deal with the attendees' issues.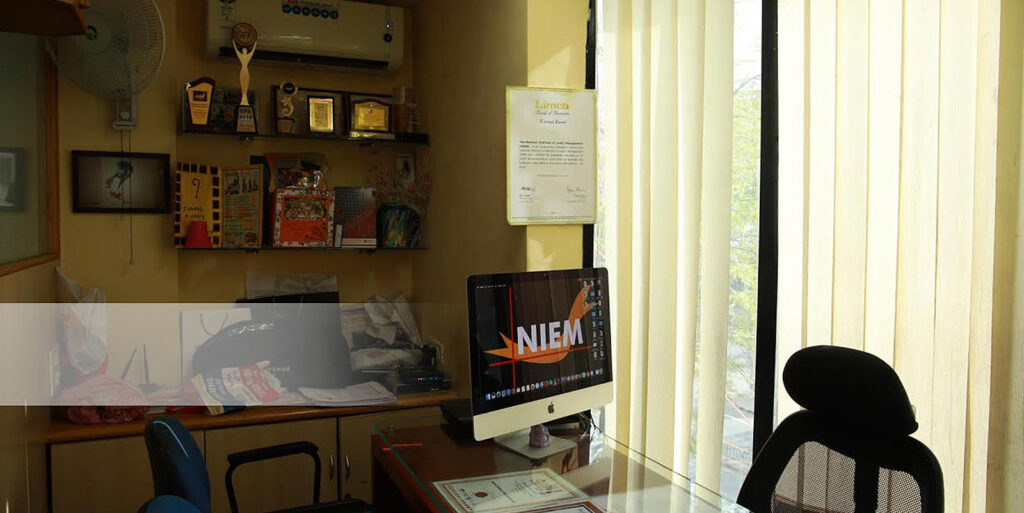 Playback Problems:
Corporate events involve the presentation of different things. You may need to play pre-recorded videos. In some events, the presenter interacts with attendees during real-time video sessions. When everything goes smoothly, there will be no concerns.
However, it is common to find bandwidth issue which delays videos. While playing YouTube and Vimeo videos, website problems can cause hindrance. Several event organisers have claimed that hybrid events need more preparation than hosting in-person events.
But, you can solve the problem by having a backup option. You can download the YouTube video and convert the file into MP4. Save the content on your device. When the website does not work, you can continue playing the video.
Choosing A Virtual Platform That Is Not Best For Branding:
Your hybrid event setup should maintain consistency. Both virtual and physical venues need to display your brand colours and logo. You should use videos, images, and other elements creatively.
Thus, while selecting an online event platform, you must ensure its branding ability. As a student of event management MBA in Ahmedabad, you will learn about different event platforms.
Attendance Rate- Too Low:
It is not easy to achieve the goal regarding the hybrid event attendance rate. Event managers are concerned about this problem. The best solution is to put effort into last-minute promotion. On the contrary, the arrival of several event attendees at the offline venue can cause an issue.
Absence Of Analytics For Refinements:
You may use polls to gather feedback from events. But, how will you do it in case of an in-person event? It is one of the biggest issues with hybrid events. However, feedback and other details are highly important for follow-up emails.These are some common issues faced by hybrid event managers. Gain efficiency with proper training and try to avoid these problems.