Event management has become a rising concept in the last decade. More and more students are interested in taking this up as their career option and there are numerous institutions that offer the education and skills required to become a professional in this field. So, what exactly is event management all about?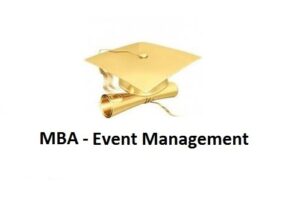 Suppose you have a wedding in your family. You can understand how big the event is and there are so many things that you need to take care of. Starting from the decoration to catering for food to music and everything else. This is a big responsibility and there are high chances that something or the other might go wrong. This is where event management comes into play. If you hire a person who knows how to manage events, he/she will take care of all the segments and that too in the best possible way. This is what event management study is all about. Be it weddings or corporate meetings or any other function, you will be responsible for managing an event and that would include everything. For those who are planning to take their career to this direction, here are some of the benefits that this stream will offer:
There is no shortage of event in and around you throughout the year. Even if you are a newbie to this field, people will opt for your service. There will not be a time when you won't have work. Moreover, if you can open your own business, then you will be able to earn a lot more than you can think of. The steady demand for this service will keep your profit level in the higher side.
Everyone studies to make it big in their professional world. Event management is something that can take you places. There are numerous entrepreneurs who started small with event management and have now gone on to manage some of the biggest events that take place all around the world. Can you image the success of the event management company that manages the Oscars or maybe the Olympics? You can reach that high with this subject.